Email us  or call us on 07796 383064
GRP Roofing in York
Fibreglass roofs (also called GRP Roofing in York or Fiberglass) have some really unique advantages over felt or bitumen roofing systems, and are sometimes an exceptionally cost-effective way to re-waterproof your flat roof areas.
To be helpful however, they need to be done well. Fibreglass is inherently a very good material, it can take huge loads in compression, and can twist in "torsion". Fibreglass can nevertheless be brittle, and if not applied correctly it can crack. Nearly a third of our work is repairing or replacing low quality, inadequately laid or downright sloppy fibreglass roofs which have failed – a large number of are under 5 years old, well inside the assured "guarantee" period.
Regrettably like many industries, the GRP roofing industry has attracted it's fair share of "cowboys" as there is no established minimum standards for this kind of roofing system, the materials are available to all, and no-one checks up on how work has been completed.
Fibreglass is a Material – Not  A System
To begin with "Fiberglass" is a material not a system. Each fibreglass roof will be different depending on how it's laid-up – so do NOT assume that 2 quotations for a "Fiberglass Roof" will be for the same thing and the very same specification. If obtaining a quote for GRP roofing in York, make sure the business quoting you show you what you're getting for your money. Any company that can't tell you how the roof will be laid up or who don't include this specification in their quotes really should be avoided. Select LA Roofers Ltd to install your fibreglass roofing and you can be sure of the very highest standards of workmanship and materials.
30 Year Guarantee For Fibreglass GRP Roofing
GRP Roofing in York doesn't only look good, it also includes a 30 year guarantee and is maintenance free. In our experience a professionally applied fibreglass roof will last a lot longer than the 30 years. Compared to an average life expectancy of bitumen based materials, the life expectancy of GRP roofing in York is far greater than other flat roof products rendering it a cheaper option on a year by year structure.
BENEFITS
Eye Appealing
Strong & Durable Easy Installation
Non-slip Finish Option Suited to Balconies, Terraces & Walkways
Lead Roof Reproduction
Choice of Colour
High Efficiency Roofing
Can Integrate Insulation
New Build or Renovation
Cold Applied
30 Year Guarantee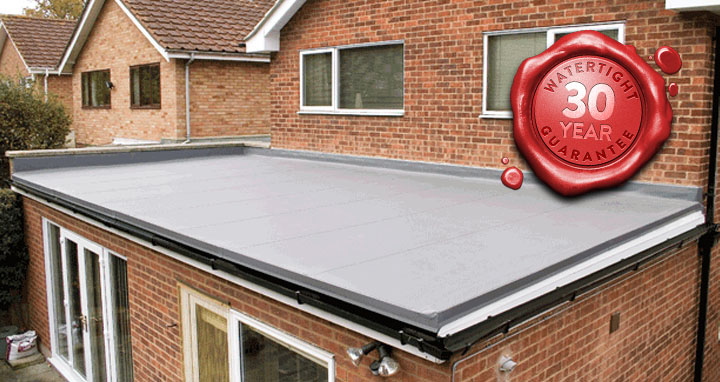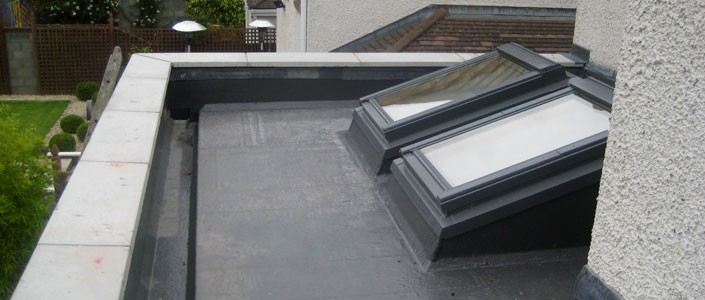 Contact LA Roofers
You can contact LA Roofers Ltd for a no obligation, thorough survey and report on your flat roofing in York. This will be followed by a fully written quotation. All this is absolutely FREE, so don't wait for a rainy day to remedy your flat roofing troubles contact Us NOW!
[ebs_seo_cp_contact_only]